You're reading this because you got Mama Africa's call. I'm here to help you answer that call. I am Ras AriEl Yahzid and I will be your principle guide. I repatriated to Ghana 24 years ago and never looked back. I am a co-founder/managing director of Earth Seed, Ltd. and I have Ghanaian citizenship.
I will begin by taking you back through the doors of no return, first breaking the spell that once banished you from the land of your ancestors. Then I will re-introduce you to your kith & kin, reacquaint you with some traditions, and take you to all the dopest spots in Ghana.
I designed this pilgrimage to help you to spiritually and physically reconnect with your ancestral land, build bridges for future returns, and find your greater purpose in the process.
Reconnaissance has been factored in for those considering repatriation. Between my team and I, we offer a wealth of information, from a perspective you will not get anywhere else. Plus, I'm inviting special guests to discuss the processes of migrating, doing business, buying land, and generally navigating Ghana.
 If this is what you're after, it will be money well invested.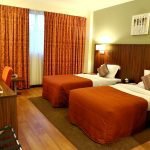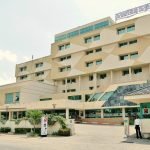 Comfort and security will not be compromised on this trip.  Ghana is not America, and from time to time it will test your patience with its numerous inconveniences.  Those experiences are unpleasant but they are also par for the course in Ghana. Your trip will be incomplete without them. That said, I am booking you at the four-star Alisa Hotel, with all the amenities you need and service that is in keeping with what you're accustomed to.
There will be one night that we spend in a village and will be staying at Big Foot Safari, a no-star hotel, but absolutely charming and comfortable.
Hotels may change, but the standards will be on par with those featured.
Roundtrip, Non-stop, economy class flight from JFK, New York - Accra, Ghana
10 night accommodations at the following hotels: Alisa Hotel (7 nights), Busua Beach Hotel (2 nights), Big Foot Safari (1 night)
Air-conditioned bus for transport to all venues
Guided tours, activities, and entries
Earth Seed Gift Package
Meals and/or beverages
Travel Insurance
Visa to Ghana
Items of a personal nature
Gratuities for staff
International travel requires a valid passport for up to 6 months after travel date. (Jan. 2025)
You are responsible for securing your visa to Ghana, but we will guide you through the process.
All payments are non-refundable.
Travel Insurance is recommended.  Here's a list of travel insurance vendors:
✔ Travel Guard
✔ TravelEx
✔ Ekta Travel
✔ Travel Safe
Most places on our tour are not wheelchair accessible.
This tour is not recommended for travelers with back problems, heart problems, or any serious medical conditions.
Ghana is an extremely proud, sovereign, African Nation, and as such reserves the right to employ its own moral compass.  As with most of the continent, there's zero tolerance for alternative lifestyles and the promotion thereof.
Two people to a room with 2 twin beds
One person in a room with a queen sized bed
Take advantage of our interest-free payment plan. Pay 8 monthly installments (12.5% each).
Prices are subject change, book now to lock in current rates.
 Every participant of our Tour agrees to our unabridged Terms and Conditions.
All payments are non-refundable and non-transferrable.  This is because I will be entering contractual agreements on your behalf, with hotels, airlines and other vendors that will not allow me to obtain any refunds. 
Passengers are responsible for ensuring that they have the proper travel documents and MUST APPLY with Ghana's Embassy in the US for the necessary visa to travel to Ghana.
Passports are required to be valid for at least 6 months after the date of travel. 
Reservations must be made in your FULL NAME as it appears on your passport.
Protect your investment. Travel Insurance helps provide coverage for Trip Cancellation, Interruption, Baggage Loss or Delay, Medial Express, and more.  Here's a list of travel insurance vendors. Click here to see referrals. 
Airline seating is the sole  discretion of the airline.  Seats for this group tour are located in economy class section of the plane.
Prices are subject to change. Please make your reservations today at this low price to be locked in.
You have the option to pay for your package with one payment or you can break it up into several monthly payments, however you are required to  ensure funds are available in your account at scheduled intervals. 
Late payment of $250 per person is required after final due date listed on your payment plan.  Late payment fees are automatically added to your reservation the day after your final due date.
If you do not have a roommate, but would like to take advantage of the double occupancy rates, we can arrange for a travel buddy. Roommate Matching is available.