Day 1- Tues, August 13, 2024- Welcome Home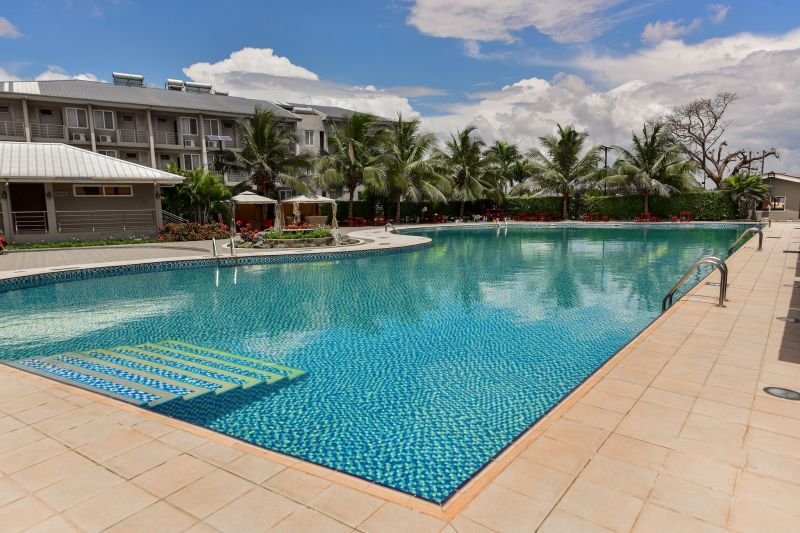 You will arrive in Accra on Tuesday August 13, 2024 by 6 pm.  
You will be escorted to the hotel to check in and freshen up.  Breakfast, lunch or diner will be available, depending on the time of your arrival.
Since this is the first day and people will be coming in at varying times we will mostly unwind and chill by the pool while being serenaded by DJ Serius.
Day 2 - Wed, August 14, 2024- Accra City Tour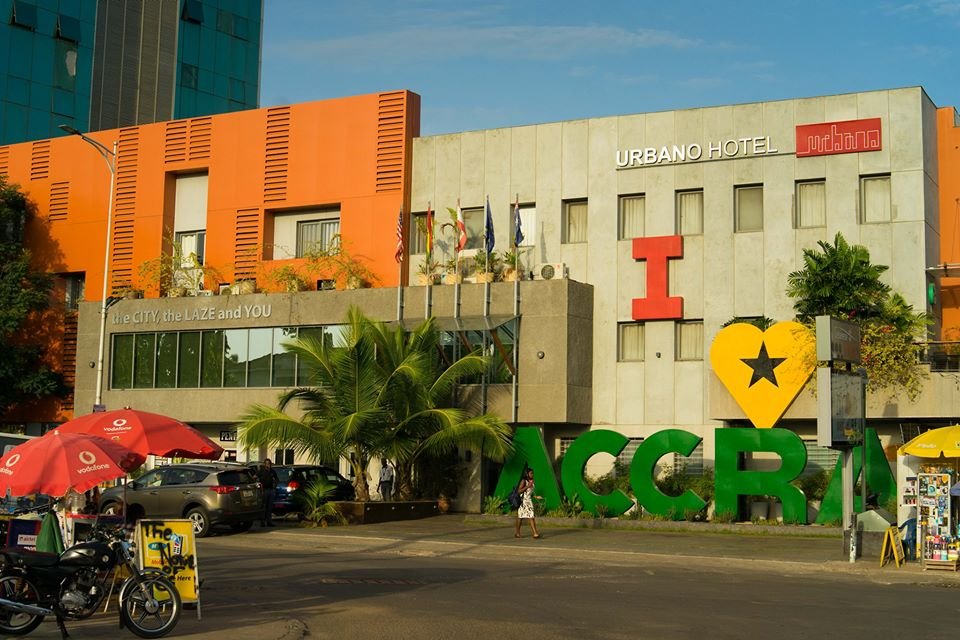 Our day begins by paying respects to the O.G. and Founding Father of Ghana,  Dr. Kwame Nkrumah: 
Nkrumah Mausoleum
Arts Center 
Independence Square
W.E.B. Du Bois Center
Makola Market
Oxford Street, Osu
Day 3- Thurs, August 15, 2024- Slave Dungeons & Renaming Ceremony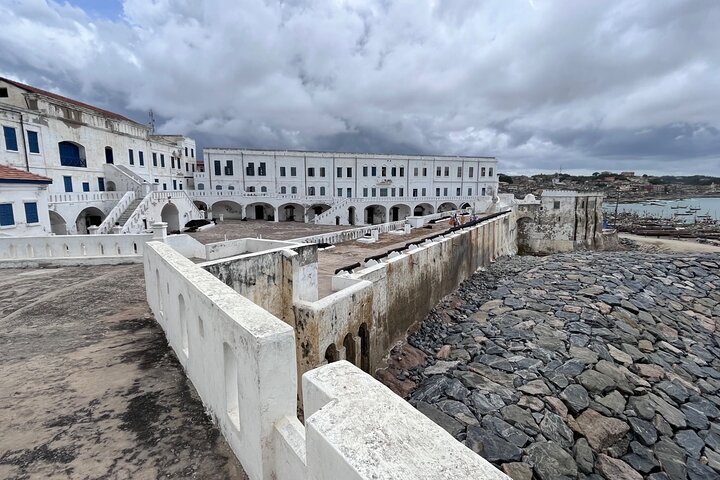 The coasts of Ghana are literally littered with holding cells left behind by the Portuguese, British , and Dutch.  We're going to visit Elmina Dungeon, where many of our ancestors ended up before they were exported to the Americas. 
For this occasion we request that you wear white on white.  It's a purification process, the undoing of injustices imposed on us.  It is the reclaiming of our destiny. And it is paying homage to our ancestors who endured such horrid circumstances. 
Once we come out of that bottomless pit, we will emerge born-again.  To celebrate our rebirth we're going to go through a renaming ceremony.
We will hold a vibe in Cape Coast that evening.
Day 4- Fri, August 16, 2024- Sankofa Beach Resort
On our way back from Cape Coast we're stopping by the beautiful Sankofa Beach Resort for a swim and lunch.  Not only is this one of our best beaches, but it is also owned by one of our own.  The owner is Dr. Bennet, a repatriate from America who has lived in Ghana for just over 20 years.
Day 5- Saturday, August 17, 2024- Garvey Day
In celebration of Marcus Garvey's Earthday, we're going to West Legon Botanical Gardens where there will be a Festival in his honor.  There will be food, music, handicrafts, other repatriates, and good vibes. The gardens is also a wonderful place to explore.
We will get there around noon and leave by 4-5 pm.
Day 5- Saturday Evening August 17, 2024
After taking a fresh and eating a meal we're heading to Accra's premier Jazz Bar to enjoy live entertainment.
Day 6- Sunday, August 18, 2024- Aburi Mountains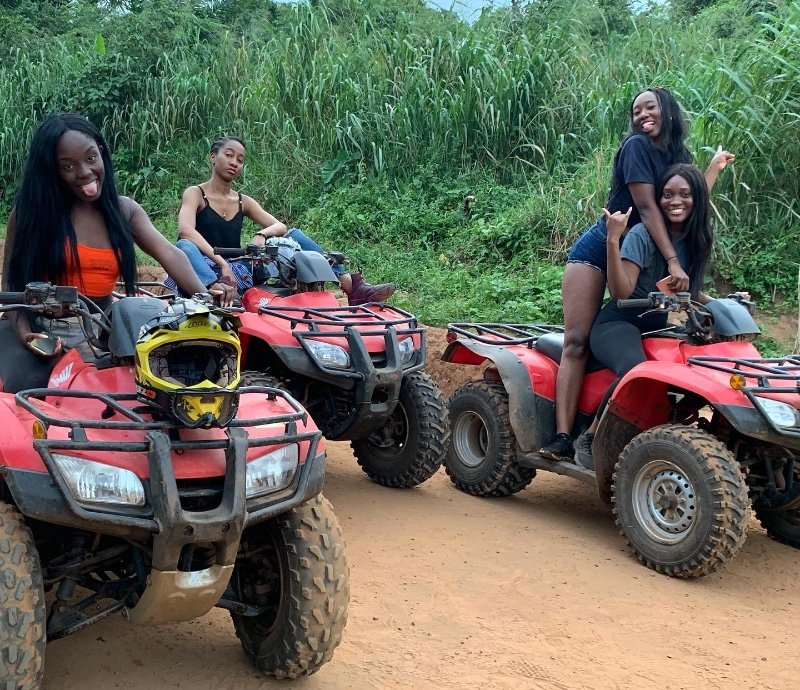 We're heading up the mountain to a pristine town called Aburi.  It's 45m outside of Accra, overlooking city. It's the home of the beautiful Aburi Botanical Gardens and the world renowned carver's village. 
We're getting on quad bikes and skirting the beaten path in search of more interesting destinations.
Day 7- Monday, August 19, 2024- Wli Falls, Volta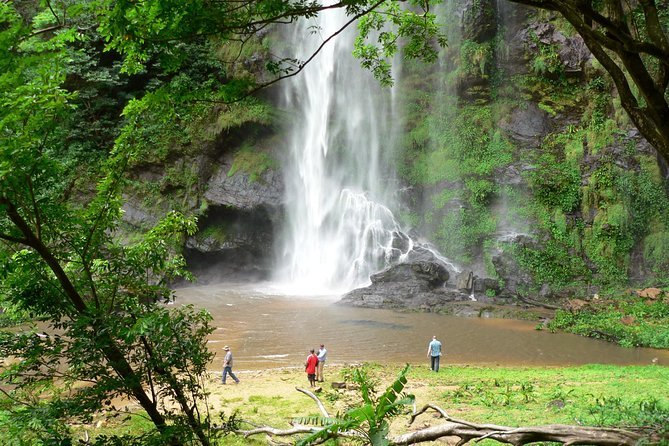 Bus departs at 7 AM for the Volta Region. This is a 5h journey.
Upon arrival we will eat lunch, then head straight to Wli Water Falls. To get to this water fall we must walk 45m through a majestic rainforest. The walk is moderately easy, pretty much any age can do it, but it wouldn't be possible for disabled bodies. The sight is what we call awe-inspiring.  Those of us who live here never get enough of it.  It's an oasis in the forest.
That evening we will stay at Big Foot Safari, a modest accommodation in keeping with the fact that we will be deep in a village. Nonetheless the rooms are very accommodating, each with their own bathroom.
Day 8- Tuesday, August 20, 2024- Mount Afadja- (Tallest mountain in W.A.)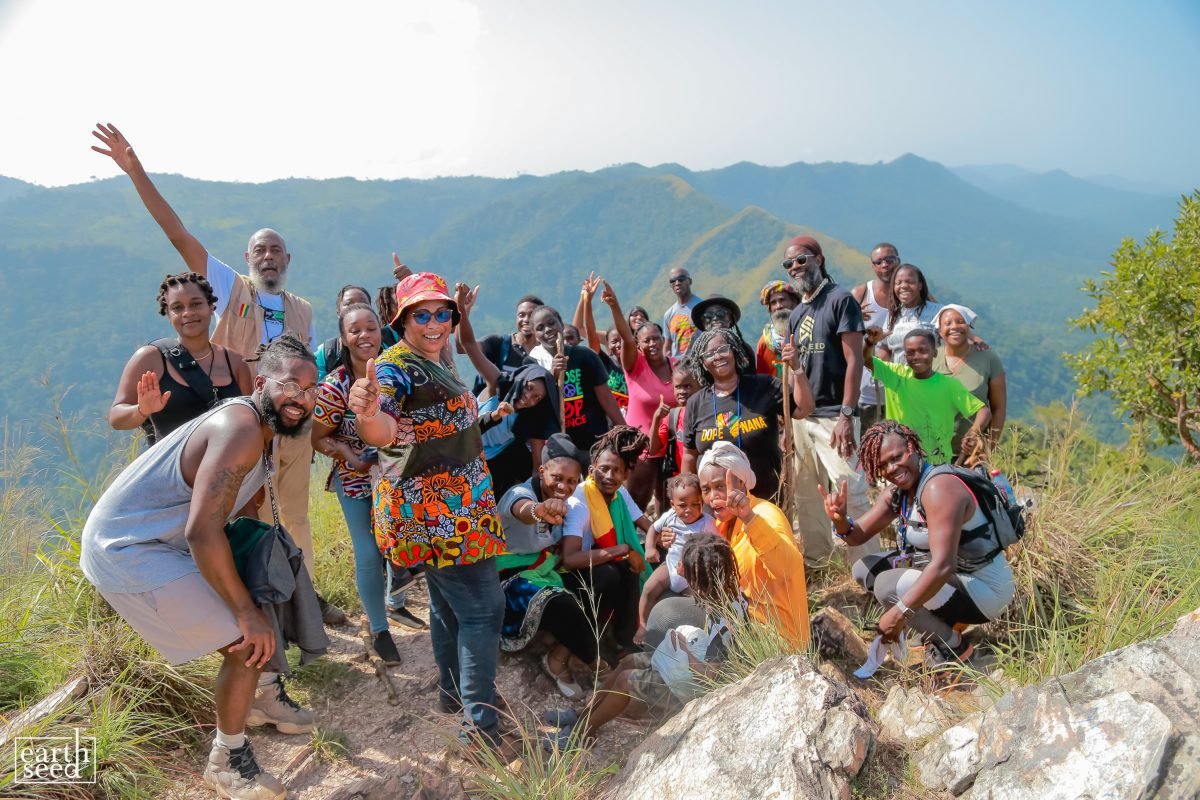 Bus departs at 6 AM to Mount Afadjato. It's necessary to start this day early in order to beat the blazing sun. 
Today we're climbing the tallest mountain in West Africa.  It's an intense 1 hour hike straight up the mountain.  On a scale of 1-5, with 5 being the most difficult, it is a 4. The climb is intense and probably not for everyone, but don't count yourself out simply because you're not the fittest. This is more about heart than it is physical fitness. In the featured picture you can see a 6 year old and a 76 year old at the top of the mountain.  If its great it won't be easy, if its easy it won't be great!
That said, if you're not up for the challenge it's the perfect morning to  sleep in.
We will get down the mountain in time for an early lunch and then the bus will depart at noon for Accra.  We should arrive at our hotel by 6 PM.
Day 9- Wednesday, August 21, 2024- Last Chance to Shop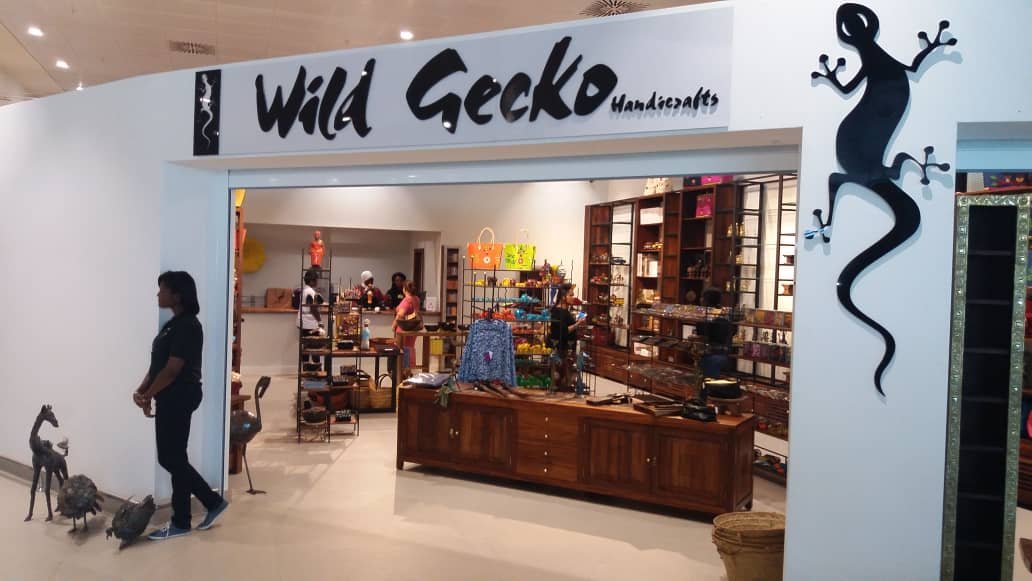 Today we're going shopping at some of the better gifts shops in Accra.  These are where you will find high quality pieces for yourself and loved ones! 
The bus departs the hotel at 10 AM and should return by 4 PM.
Day 10- Accra- Thursday, August 22, 2024
Departure flight times may vary, thus we will arrange shuttles at the necessary intervals to get everyone to the airport on time.
Note: Check out time from the hotel is 11 am, but if you want to extend that time, no problem, simply prepare for a standard late-fee from the hotel.
Breakfast daily
Kwame Nkrumah Museum
W.E.B. Du Bois Center
Independence Square
Slave Dungeons
Naming Ceremony
Sankofa Beach
Garvey Day Festival
Jazz Bar & Grill 
Aburi Botanical Gardens
Quad Bikes
Wli Falls
Mount Afadja
Special guests 
Tour Guides
45m -1h long video of tour
Meals and/or beverages (except breakfast)
Any extra curricular activities
Gratuities